Once more, I start a WIP just a few days before deadline (July 5). And this time, it's a Nendoroid!
This will be my entry for Grand Chase PH's "Back to School" Fan Art Contest.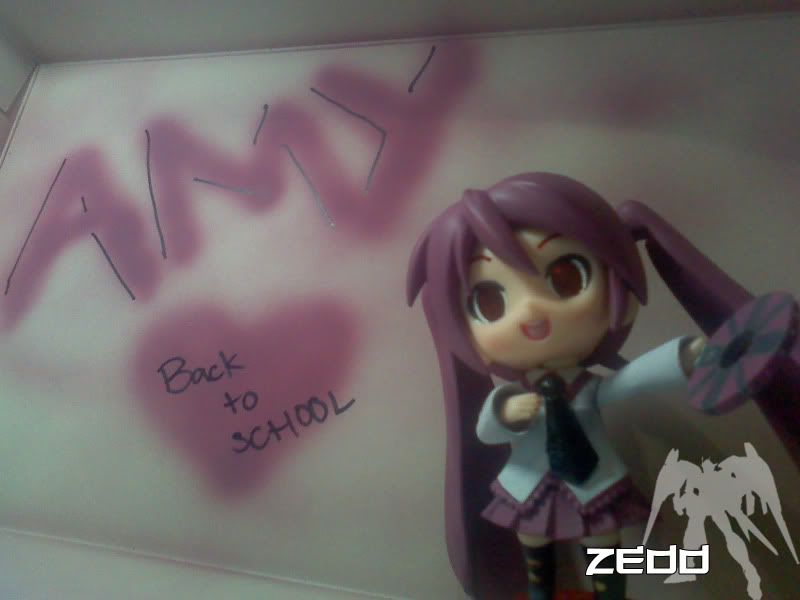 I didn't bother with the contest when I saw the announcement thread in the forums, as I know for a fact that I can't draw people to save my life. Browsing the
entries thread
, it's to be expected that most if not all entries were drawings (original work or otherwise (the disqualified ones)), whether, digital, digitally colored, scanned, or (even) photographed. Except one, which was a
cosplay of Zig
, but still incorporating some hand-drawn characters. As the entry was on the very first page and was not deemed disqualified (seeing clearly that it complied with all requirements). That said, real world photographs should count. Not just drawings.
Just yesterday (Sunday noon), my Nendoroid Hatsune Miku came into mind. I've had plans of converting her to Mari-Gunslinger and using Gundam parts to make her cannon, but I never came around to it. The idea evolved into Amy, thus disregarding any modifications needed for the hair as Amy's Dancer hair is already nearly the same as Miku's.
Anyway, here's what I've came up with for the design: Grand Chase upper armor, Raider lower armor, and Dancer's helmet.
Apparently, I forgot to photograph Miku for before and after, so this old photo from when I displayed her in the office should do. Just google for Nendro Miku for more details.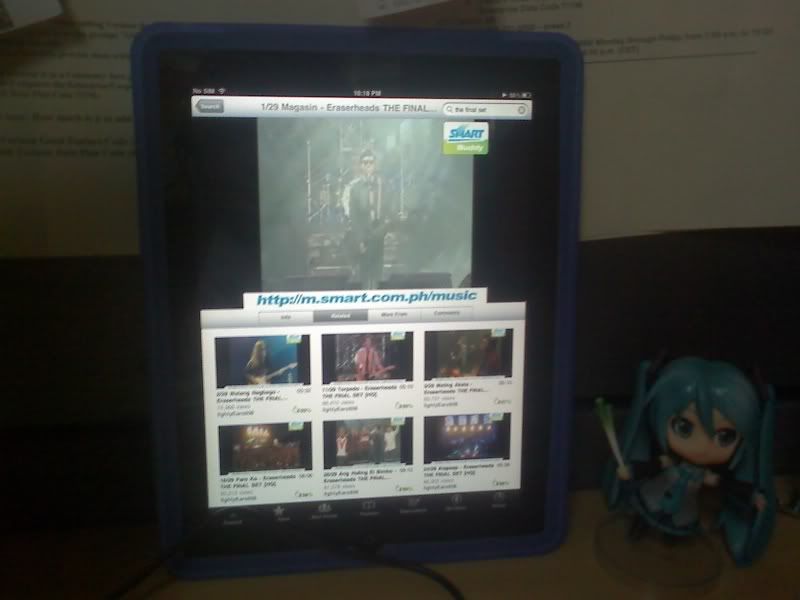 WIP:
I started by removing the squares on the twin tails and also the headset. These could be reattached if needed. After that, I also cut off the necktie for painting and started to prime the hair with Bosny Primer Grey.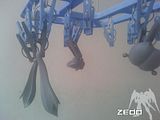 Also colored in the eyes and eyebrows with a BIC red marker.
For the Chakram, I used a scrap piece from my SD Zapper Zaku and trimmed of the side to keep the circular shape. Afterward, I masked it quickly to a pizza slice pattern and also masked the torso for color separation.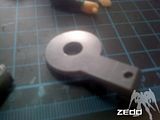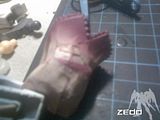 I also did some preshading on the torso, but that wouldn't be evident in the photo. Up close, you'll see that the areas below the lumbar area, under the breast and the arm pits are a little less white than the rest simulating direct overhead lighting. The shoulders were painted white too to connect the detached sleeves to the rest of the "blouse".
When the primer cured, I airbrushed white highlights and then sprayed the pink base coat. For an added touch, I used a needle point to paint in her nail polish.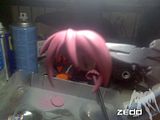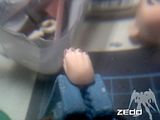 As I've never painted anything pink before, I had no formulae on the paint ratio to mix it. I did a quick test and came up with this color.
Tamiya X-7 Red 25%
Tamiya XF-2 Flat White 65%
Tamiya X-16 Purple 10%
Tools used:
-Gold Gundam Marker for the shoe buckles
-Red BIC Marker for the eyes and eyebrows
-Black Sharpie for the shoes (tinamad mag linis ng airbrush para mag lagay ng black)
-Xacto knife to remove the necktie and headset
-Black gundam marker for misc. blacks
-Tamiya acrylics XF-2 X-7 X-16
-Needle attached to knife handle
-Bosny Primer Grey
-Tamiya Spraywork airbrush and compressor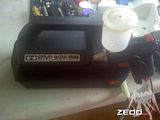 I'll post more pics later. Ja!